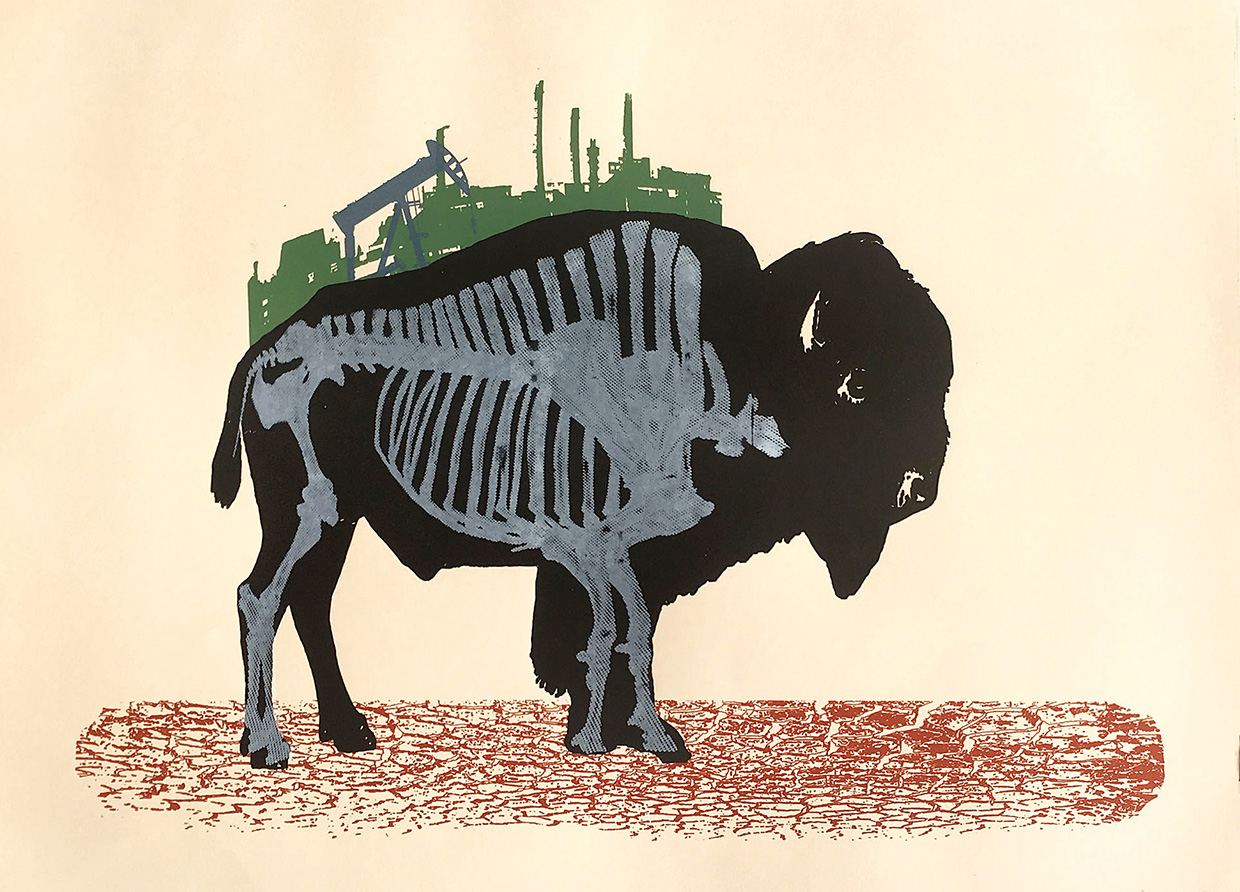 FROL Boundin
BIOGRAPHY
Frol Boundin was born in Leningrad (St. Petersburg, Russia) in 1974. He received his initial artistic training in the traditions of social realism from his grandfather the painter Victor Boundin, as well as at the Leningrad School of General Arts. He moved to the United States in 1990 and received his Bachelor of Fine Arts degree from the School of the Art Institute of Chicago in 2000. During the following 10 years, Mr. Boundin lived and worked in Chicago, focusing on large-scale abstract paintings and prints, as well as collaborative installations and graphic design projects with local arts community organizations. In 2010, Mr. Boundin moved to Albuquerque, New Mexico, and received his Master of Fine Arts degree with distinction from the University of New Mexico in 2013. Recent exhibitions include Global Matrix III, the Atlanta Print Biennale (where the "Aral Sea Cycle" received a Jurors Choice Award), Beyond Printmaking, and the Boston Printmakers Biennale, and most recently, his critically acclaimed solo exhibition "Last Monuments" at Albuquerque's Society for Contemporary Art.
ARTIST STATEMENT
My work explores the symbols of a complex relationship between humanity and its habitat. The impact that human-made objects have on entire landscapes, and the evolution of artificial and natural elements into symbiotic ecologies, I see as monuments of our relentless desire to control and modify the environment. Drawing on feelings of nostalgia and despair, and using images of the remnants of once idyllic settings as well as objects found on location, I create emotionally charged, deeply layered compositions that speak to the temporality of human aspirations.
Formally, I am exploring the technical possibilities of the printmaking process in creating complex textures and relationships between color and form. The compositions themselves are often abstract; in moving away from direct representation, I aim to show the conflict inherent in man's desire to control and change nature and his need to survive, as well as to present the possibility of seeing our past as a source for change. The technique of digital collage allows me to reform and reshape source imagery to be later combined with digitally altered drawings as well as marks made directly. This combination of methods serves as a monument to the process of both natural and human-made transformation.